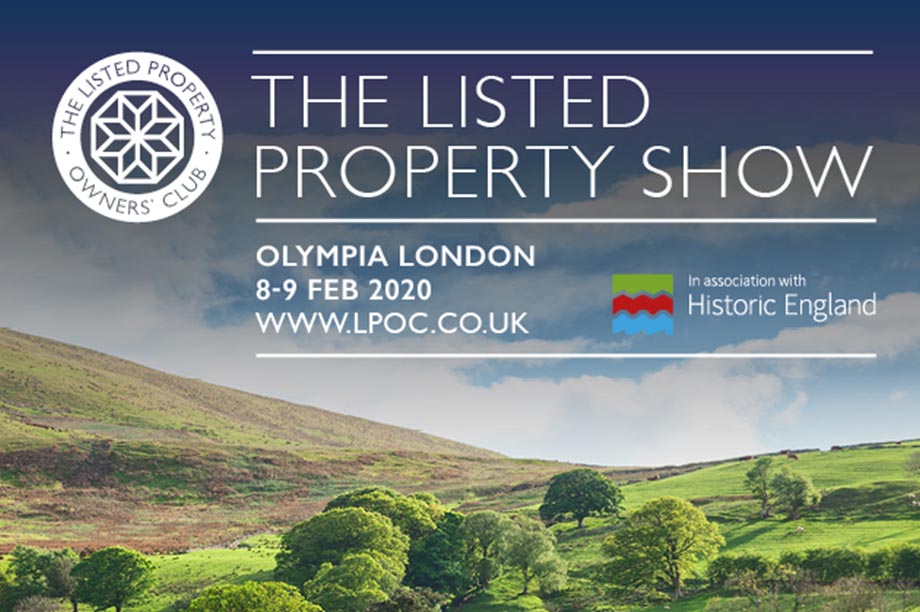 21/02/20
Last week we exhibited at the Listed Property show at the Olympia London for the first time, we had a fantastic weekend meeting with visitors, discussing a wide range of properties and attending talks. The Listed Property show is aimed at anyone who owns a listed property or is thinking about buying one. Allowing visitors to meet with a wide range of suppliers from across the country, from Architects and Surveyors to Timber Framers, Paint Manufacturers, Stone Carvers, House Historians and many more.

Despite the stormy weather a large number of visitors turned out and it was great to be able to meet so many people who were all so passionate about caring for their listed property and have already had a number of enquiries from people we met to further discuss what we talked about at the show. Alongside the visitors it was a wonderful opportunity to meet and chat with our fellow exhibitors, as specialists in Listed Buildings we are always looking for other specialists we can recommend to our clients and we were delighted to be able to meet with such a wide range.

We are already looking to attend the South West show in Bristol in October and the London show again next year, hopefully making it a regular fixture in our diary for many more years to come!