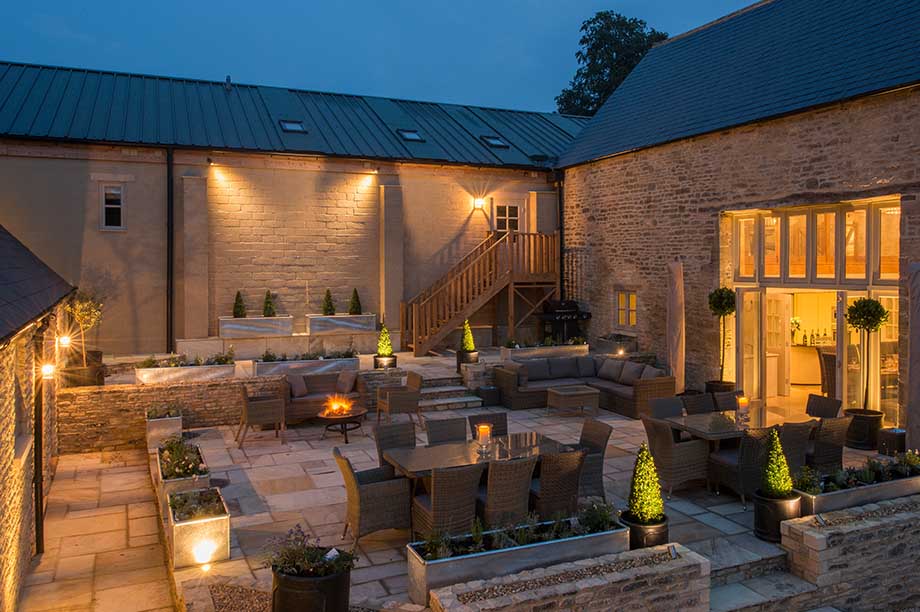 22/11/17
Group of Listed farm buildings which we converted into luxury holiday lets and corporate event facilities.
Our client had a group of disused farm buildings that were Grade II Listed. We undertook the design, specification and project management to transform them into luxury units aimed at corporate events. The project received the prestigious LABC Building Excellence award in recognition of the high quality design.
Obtaining Planning Permission and Listed Building Consent proved to be challenging due to the complicated scheme involving a number of different buildings and the client's high aspirations for the finish. We worked hard to negotiate with the Conservation Officer and achieved a final outcome which more than satisfied our client.
Testimonial from our client:
"In January 2012 we set out to diversify our derelict farm buildings into a Holiday/Corporate let to sleep up to 24 people. They are listed buildings and therefore need to be looked at in a delicate and thoughtful manner, to comply with the Cotswold District Council planning directives.

Along with our planning consultant, James Slater took on board our vision and helped us create what is now a fantastic venue in the heart of The Cotswolds.

From the word go we worked with the same team at James Slater throughout, who understood our wants and needs, and produced an outstanding piece of work. It needed a company with knowledge and understanding of Listed Traditional Cotswold buildings, also being in an Area of Outstanding Natural Beauty. It was complicated and hard work, but because the team at James Slater worked closely as a team with us and the builders, we achieved more than we could ever have hoped for.

James Slater have helped us to achieve a very successful business, and a venue we are proud to show people around and have stay in. Having a local company doe this makes the whole experience a great deal more satisfying."