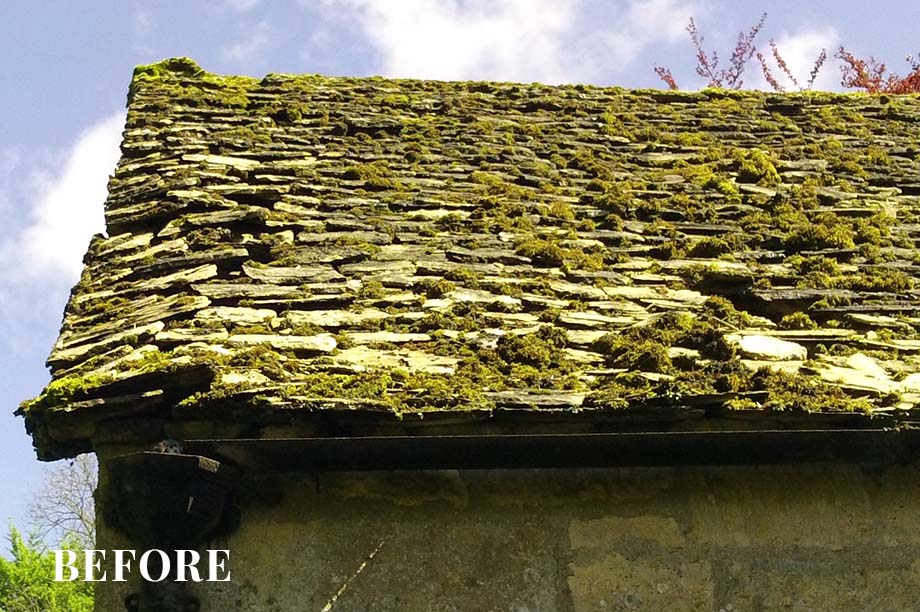 25/04/19
Today we are taking about another issue we see on a lot of traditional Cotswold properties (but applies also to all houses), the importance of cleaning and repairing your roof.

The image attached is of a roof we visited which had not been cleaned in years, the property was originally built in the 17th Century and this roof is on a later early 19th century extension.

As you can see moss has grown over and between the tiles and the timbers underneath have perished, causing the roof to become unstable and the verge to fall away.

We assessed the damage and the best course of action was a full replacement and repair to the rotten timbers underneath.

The roof was fully replaced with new Cotswold stone tiles which will over time age to fit perfectly with the historic property.