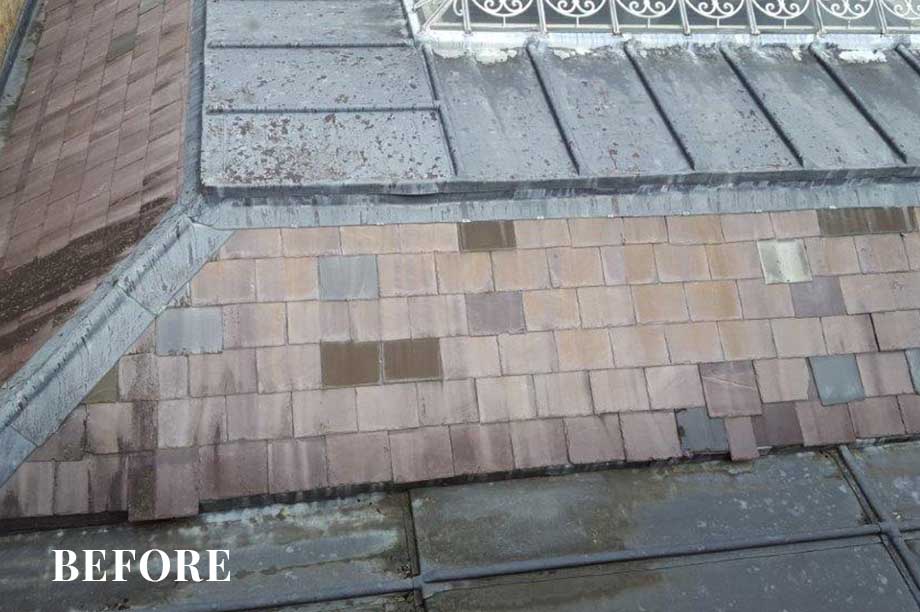 04/04/19
Today we are talking about a problem we see often in our surveys, dislodged and missing slates caused by nail sickness.

Nail sickness is a term used primarily with iron nails which are used to fix roofing slates. As iron nails age, they corrode resulting in slate becoming dislodged, broken and loose.
The image above is of a beautiful Penrhyn Heather Red Welsh slate roof we have worked on recently. This colour of slate is very rare, mined in North Wales from a historic quarry which can be dated back to Roman times, and no longer readily available - so preservation is key.

When this problem occurs, you have two choices dependant on your budget.

The first and correct way to fix the problem is to strip the section of roof and replace the corroded nails with modern copper nails.

The second, perhaps more temporary method is to keep the slates in place until the first option can be carried out. This temporary fix is carried out using a tingle to keep the slate in place. These are usually formed from lead and nailed to the roofing battens, taken underneath the loose tiles and then neatly folded around the tail of the slate.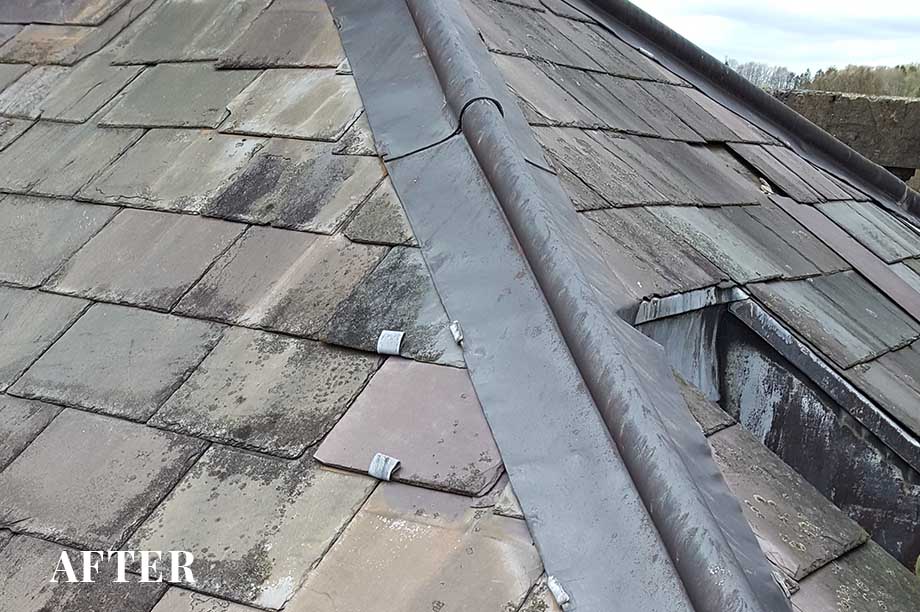 The end product can be seen in the picture above. We love working with heritage properties and helping to preserve beautiful local features like this slate roof. If you need your roof fixed or need advice on a Listed property, get in touch with one of our experienced surveyors who can create a bespoke plan of action for your property.