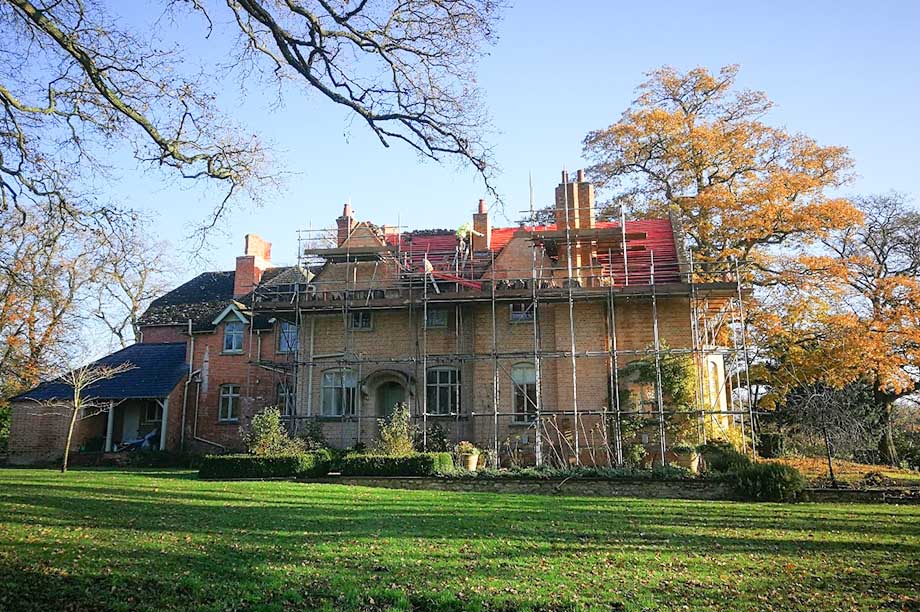 11/12/19
At James Slater and Co, we are lucky to carry out project work to a wide range of beautiful properties in and around the Cotswolds. Our experience and knowledge of historic buildings makes us ideally suited to this type of work – our surveying, design and project experience allowing us to carry out these projects from start to finish.

One such project has involved the repair, refurbishment and alteration of a beautiful Grade II Listed former royal hunting lodge, turned large country house. This project has addressed the typical defects of a failed filler joist porch roof (scourge of the country mansion), leaking Cotswold stone roof and leaking windows. We have helped the client to improve the interior by adding en-suite bathrooms and rationalising the internal layout. Along with extensive landscaping work including the installation of a swimming pool, gymkhana arena for their horses and a large detached garage with games room for the kids.

We created a design, negotiated with the Local Authority, Planners and Conservation Officers, then tendered and project managed the work, which is well underway, enabling our Client to create a wonderful family home.