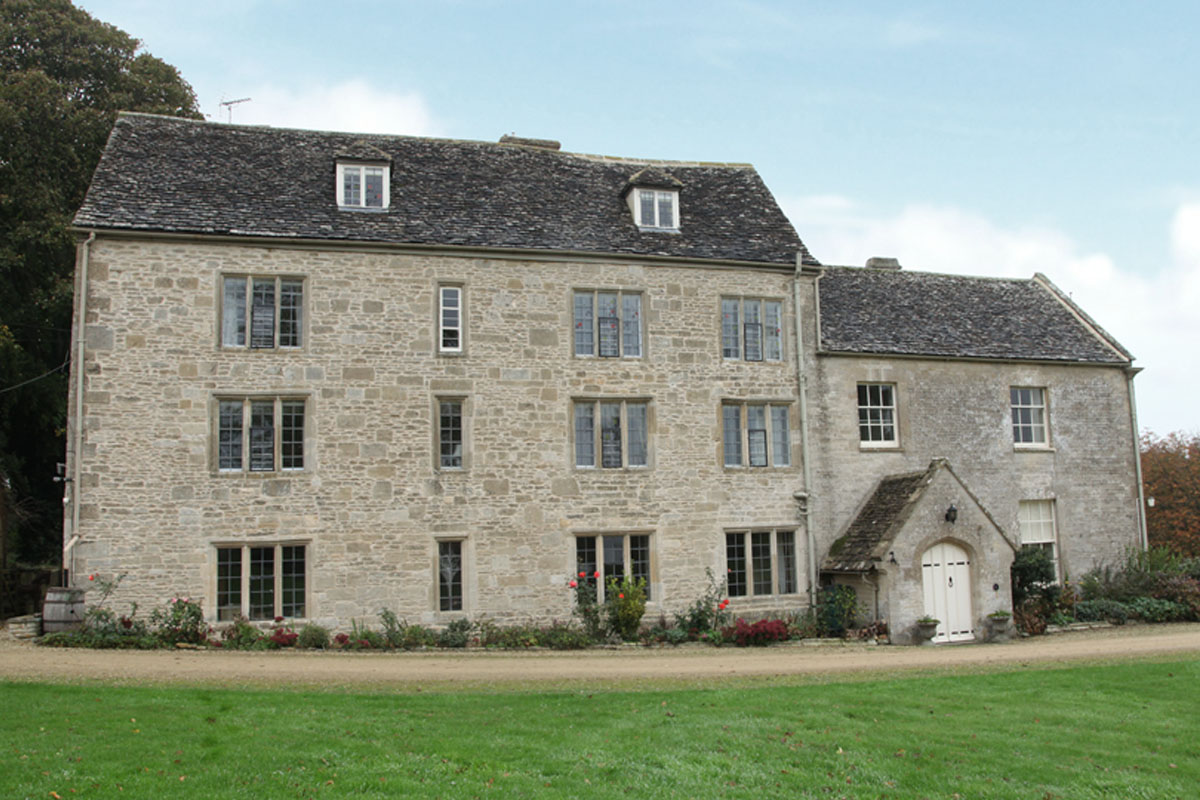 23/11/17
Church Farmhouse is a Large Grade II Listed farm house owned by Bathurst Estate, dating back to the 17th century with a Victorian extension. We were asked by the estate to inspect/investigate the walls as rain water was leaking through.

Following the investigation, remedial repairs were taken to rake out and repaint the west & north elevation. During the wall repairs it was noted that three timber lintels had rotted completely due to the amount of water ingress through the walls. We replaced these to ensure that no structural damage occurred.

Further works were added to the project of re-roofing a section of roof with natural Cotswold stone slates and altering the guttering to prevent the existing system from overflowing and continuing to cause damage.We are continuing to monitor a structural crack in the south gable to establish the cause in order to provide suitable remedy.