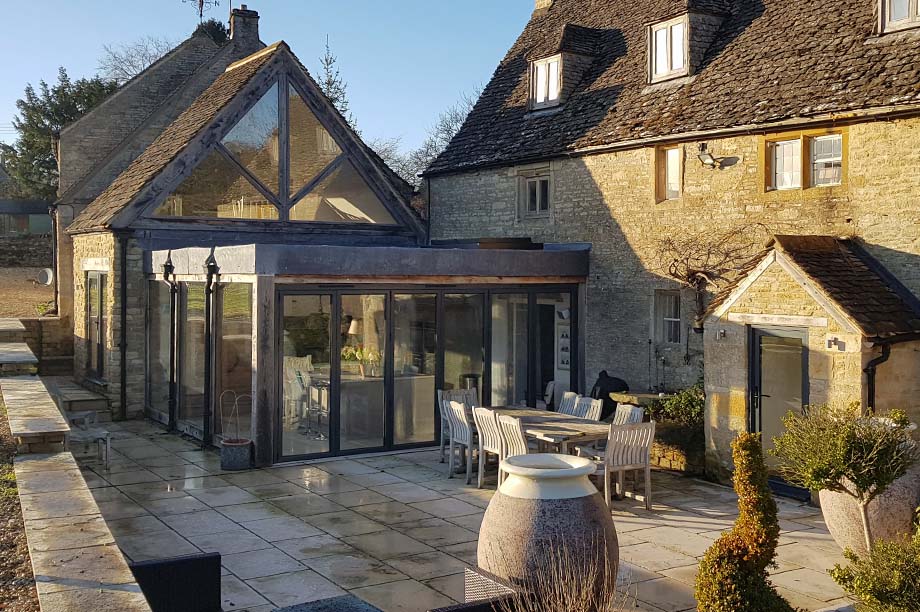 17/02/20
We recently had the chance to revisit an old project and were delighted with how well it turned out.

The original property is a Listed Cotswold house with an adjoining barn of equal historical importance. We worked with the client to design a contemporary extension to seamlessly join the two buildings together creating a spectacular modern entertain space with bi-folding doors to make one large indoor / outdoor room which looks on to the pool area.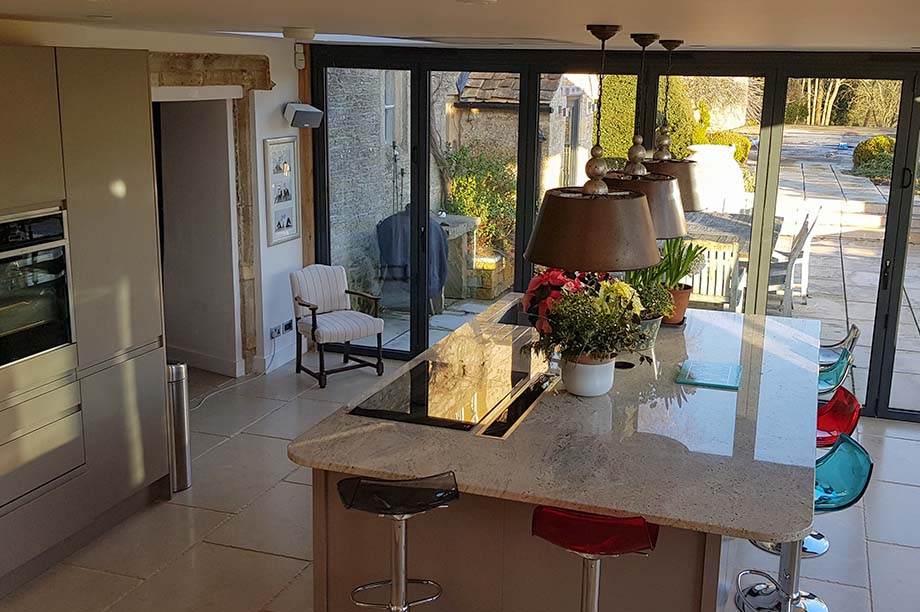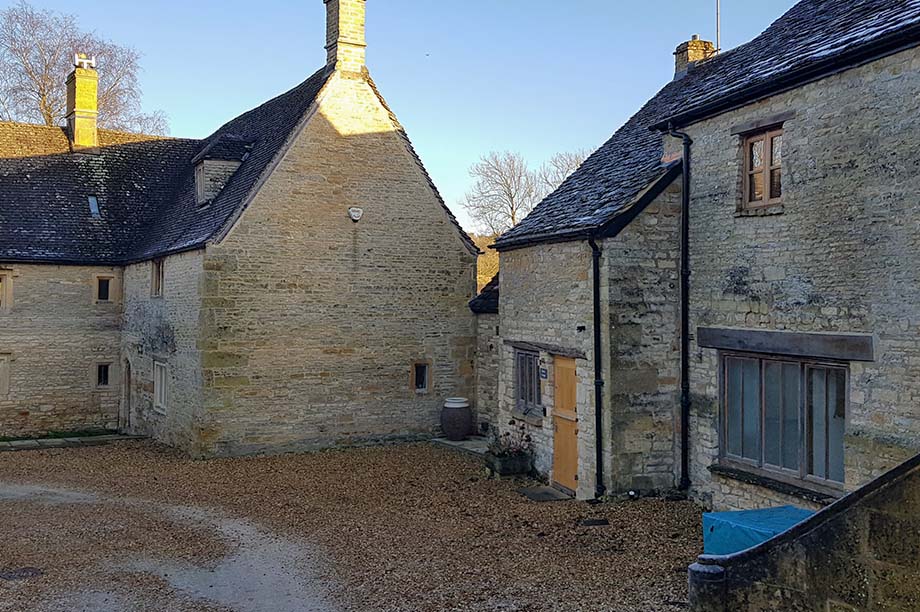 This space works wonderfully in contrast with the traditional property, providing a light and airy space without taking away from the traditional features that make these houses so great.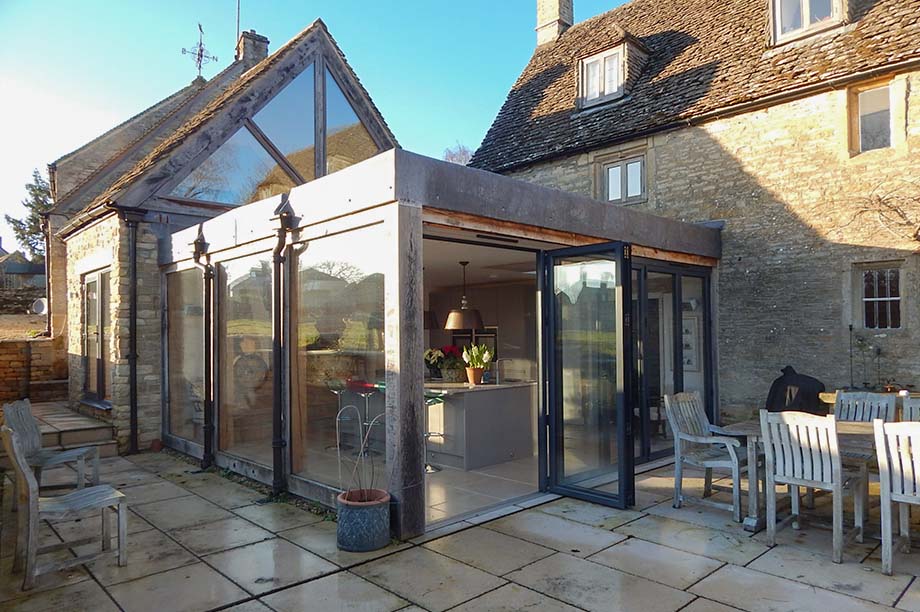 As experts in historic and Listed properties, we love being able to work with our clients to help extend and adapt their homes into something which helps to both conserve the wonderful piece of history it is but also make it a space which works for a modern family. If you are buying a Listed property or own one already and would like to make some changes please give our team a call.