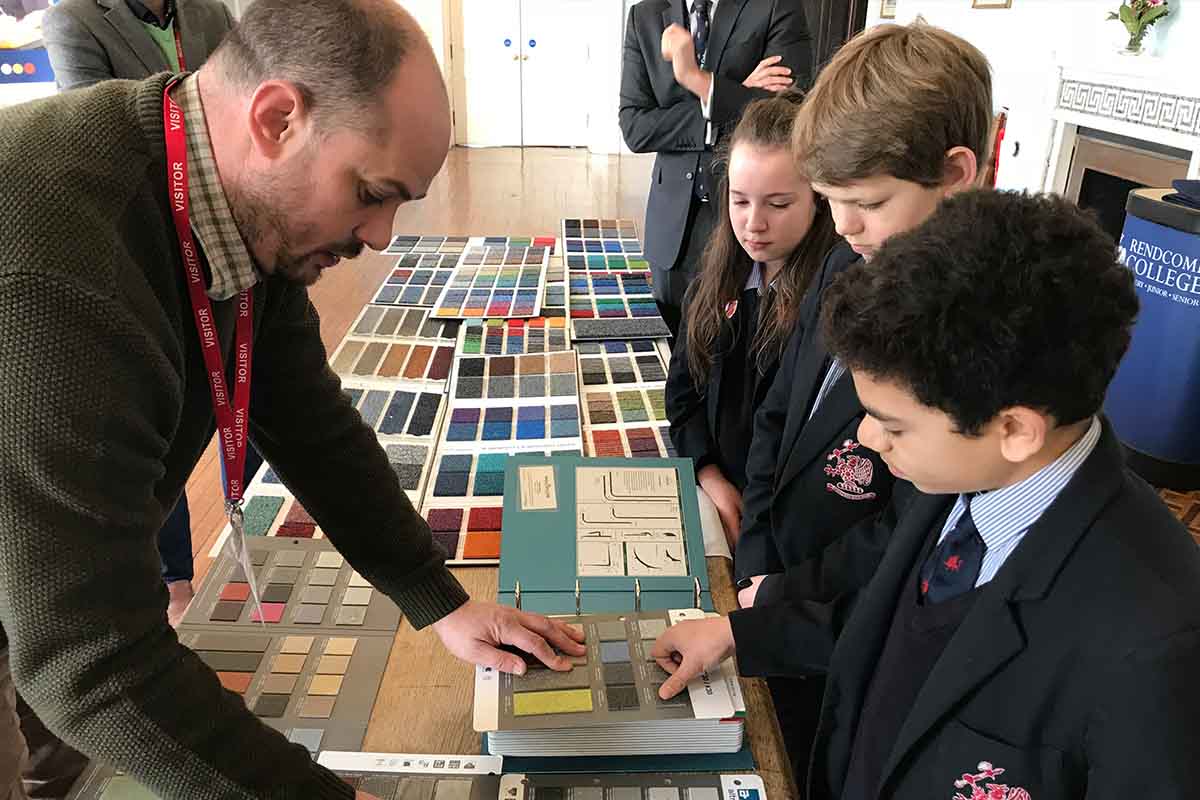 08/03/19
An exciting week for our work on the new boarding house extension at Rendcomb College.

Project Manager, James Marshall visited the school to engage students as consultants on choosing carpet schemes for the house.

James worked with the pupils explaining which designs would work best in the room and everyone was delighted with the end choice. We will keep you updated on this project as it develops.